All Kinds of Happy Music!
"Cleveland's Original Polka Happy Hour."We play traditional style Slovenian, Polish, German, Polkas, Waltzes, Big Band, Standards, Dixieland, Latin, Country, Rock and Roll...we play it all! :)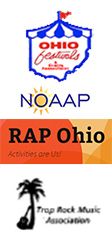 Also a member of:

Duffy O'Neill
2218 Warren Rd.
Lakewood, OH  44107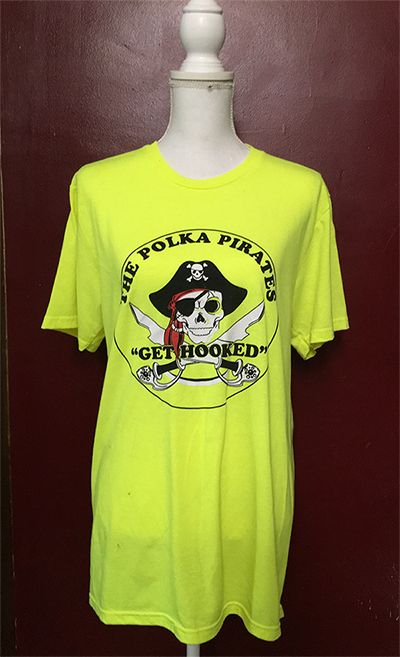 Polka Pirate T-Shirt
This safety yellow T-shirt sports the logo of The Polka Pirates and is a must for all Cleveland-style polka fans!
Sent check, money order, or certified check for $15 (includes price of shirt and postage) to: 
The Polka Pirates
2218 Warren Rd.
Lakewood, Ohio 44107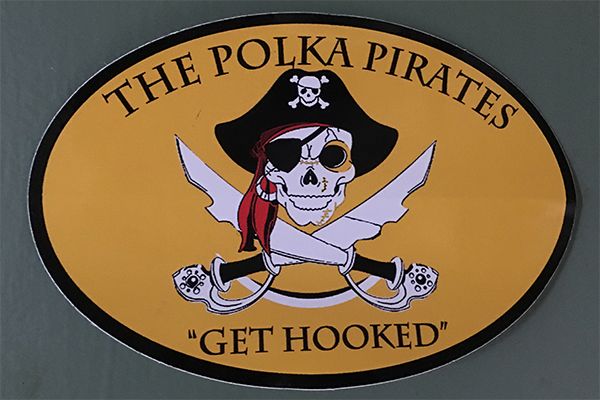 European-style Oval
Join The Polka Pirate tribe by sporting this European-style oval on you automobile, motorcycle, banjo case, or wherever your heart desires!
Sent check, money order, or certified check for $5.00 (includes
price of oval and postage) to: 
The Polka Pirates
2218 Warren Rd.
Lakewood, Ohio 44107